Harris Shelton Attorney Joe Hanover Recognized at Equality Trailblazers Dedication Ceremony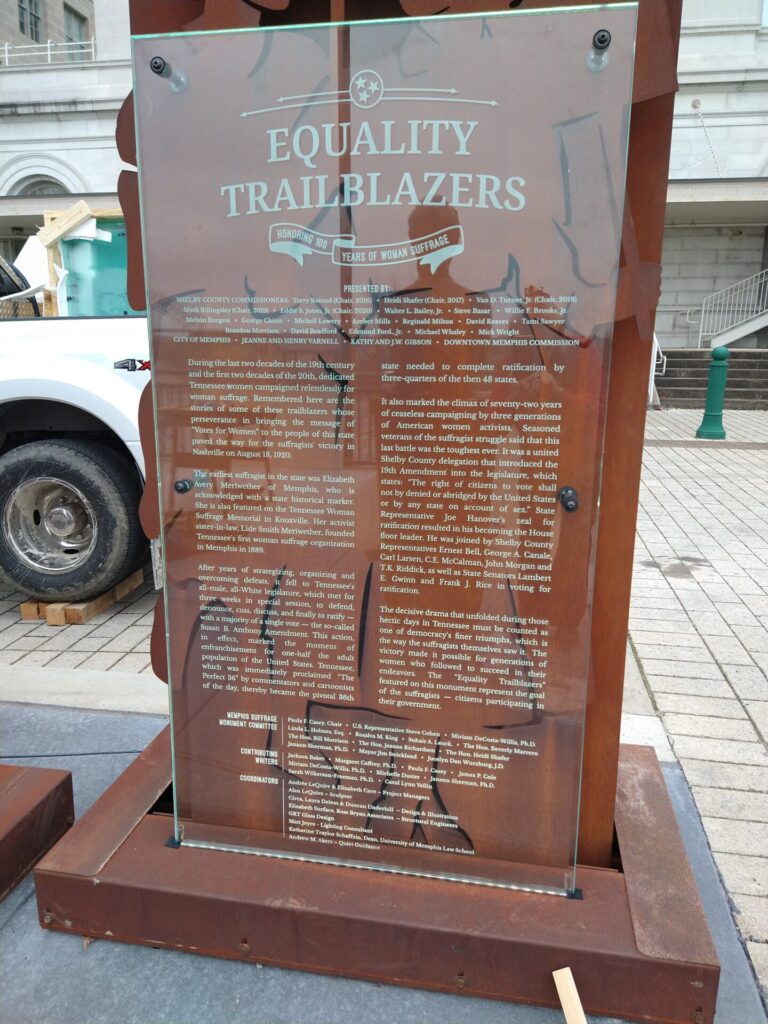 Harris Shelton was built upon the historical legacy of attorneys who've played pivotal roles in major legislative changes. The firm was founded as a result of the joining of two of the oldest law firms in Memphis – Harris, Shelton, Dunlap, Cobb & Ryder PLLC and Hanover, Walsh, Jalenak & Blair PLLC.
Joseph Hanover, partner of the latter firm, was posthumously recognized for his contributions to the Suffragist movement and the ratification of the 19th amendment at the University of Memphis Cecil C. Humphreys School of Law Equality Trailblazers Dedication Ceremony that took place on Sunday, March 27.
Hanover was a House of Representatives floor leader who kept pro-suffrage votes together. A Polish immigrant who came to the United States at 11 years old, Hanover became a well known attorney and humanitarian as his career advanced. He had deep roots in Memphis, and he attended area public schools and went on to earn his degree from the law school at the University of Memphis.
As a state, Tennessee played an important role in the movement, as it was the final one to ratify the 19th Amendment, giving women the right to vote. During the Trailblazers Dedication Ceremony, a monument to 11 women and one man (Joe Hanover) was unveiled to the public. This public memorial honors Shelby County leaders who participated in the nonviolent efforts to win the right to vote for American women.
For more information on Hanover's life and accomplishments, consider visiting the monument located on the promenade behind the University of Memphis law school, or read "Why Can't Mother Vote" for a glimpse into his work.